There is a hotel ON CAMPUS at Southwestern Seminary.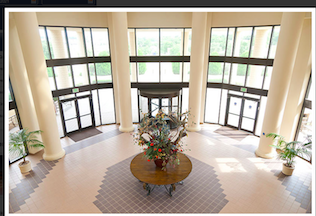 You must call the Front Desk of the Riley Center between 7 a.m. and 11 p.m. to make your reservation. Phone numbers: 817-923-1921 ext. 8800.
Mention your attendance at the Fortify Speech and Debate Tournament in order to get a 15% discount.
A breakfast box (consisting of fruit, a granola bar and orange juice) is available for each person staying in Riley. Each room has a mini-fridge and microwave. There is a coffee shop in the Student Center which will be open Wednesday-Friday at 10 a.m.
No online reservations.
Note: The facility is holding the majority of the rooms open for our tournament families. Rooms are first come, first served, so call to make your reservation as soon as you can.
Call or text Kim at 817-229-3870 if you run into any problems.