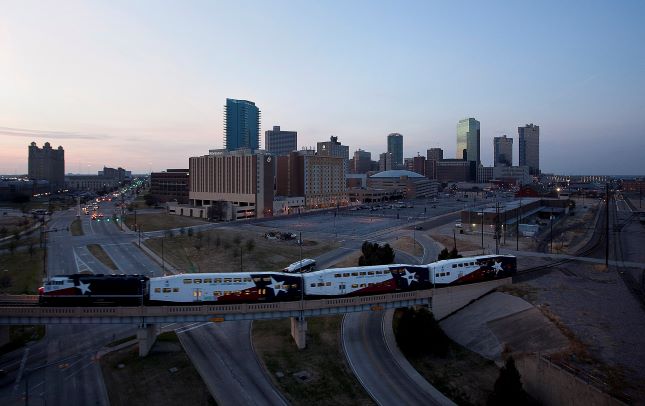 Thank you for your willingness to serve as a judge at our tournament. We appreciate your time and contribution to investing in the lives of the next generation. As a judge, you are crucially important to this competition.
Location: Riley Center at Southwestern Seminary
Address: 1701 W Boyce Ave, Fort Worth, TX 76115
To Register:
Judge Registration is now open. Please click on the Judge Registration tab at the top of the page.
How Much Time is Required?
Judging debate requires a commitment of 2.5-3.5 hours, depending on the event. We hope you will find your time investment both inspiring and rewarding.
May I View the Schedule Before Registering?
If you look to the left side of this screen, you will see a tab that says "Schedule." Click there and you will see the tournament schedule. To estimate the full time commitment, add 30 minutes for training before any listed time slot. At the end of the scheduled time, allow a little time to fill out your ballots. You will also find this same schedule within the Judge Registration process. While registering, you will be able to choose the particular rounds/time slots that you would like to judge.
When Should I Arrive?
A required training session is provided prior to each event, so please arrive 30 minutes prior to the beginning time listed for your event.
Missing a Meal?
Boxed meals are available for community and alumni judges, if you're on-site during meal times. We will have beverages and light snacks available at other times.
Am I Qualified to Judge?
Adults (over 18) who are willing to set aside their personal bias and judge the round after receiving our training are qualified to judge. Speech and debate are communication activities. You don't need to be a debate expert to judge. Just be willing to listen and make a decision. Stoa Alumni judges shall be 18 and may not judge in the same season they have competed or competitors against whom you competed.
What Events Are Available?
The Cowtown Corral is offering 3 debate events and 12 speech events. You may click on the links below for more specific information. Many judges remark as they turn in their ballots that they found the experience informative and encouraging.
What Should I Wear?
The recommended attire is business casual. The competitors will be dressed in suits, etc., but the judges can be more comfortable.
Resources
LD and TP Orientation Slides (PDF)
Parliamenary Debate Slides (PDF)
If You Have Additional Questions, please contact cowtowncorralregistrar@gmail.com
Photo Credit: Ralph Lauer. All rights reserved.